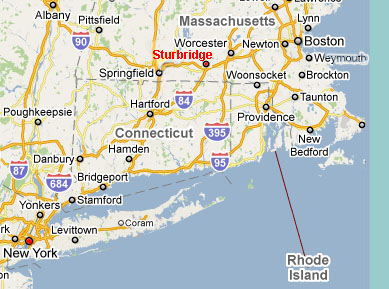 Old Sturbridge Village and the
Higgins Armory Museum
Do you love living history? Or perhaps your child is a fanatic about the Middle Ages? Then you will want to know about Old Sturbridge Village and the Higgins Armory Museum. And here's a suggestion for lunch on the way there.

Read more about these topics in our list of Related Reading
Find more Recommended Road & Field Trips
Here are some tips for traveling with kids.
---
Old Sturbridge Village
Old Sturbridge Village is three hours from NYC, in Massachusetts just north of the Connecticut border. This is a living history museum depicting a rural New England town in the 1830s. Costumed staff carry out the daily activities of an early 19th century community, changing with the seasons. Check their calendar for special events every month. Visit their education page for curriculum resources, maps and games: , and take an online tour before you go.
Related Reading: Old Sturbridge Village
---
Higgins Armory Museum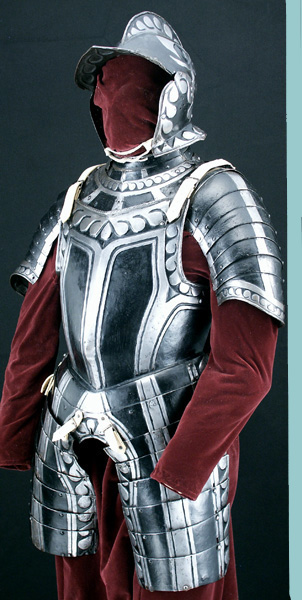 Half an hour east from Old Sturbridge Village is Worcestor, Mass., home of the Higgins Armory Museum. It is rare to find a museum that has developed their specialty so well. Here is a complete history of arms and armor, housed in a medieval armory, ranging from ancient Greek helmets to jousting equipment and intricately decorated Renaissance armor. There are also changing exhibits that may include modern metal craft. The current exhibit is on mythological creatures.

You can download some well-prepared educational materials including a Viking reading list, a timeline of Women and Armor, and a Shakespearean role playing guide, among others.

The museum bookstore has an excellent selection of children's books about medieval times. I also highly recommend Picture the Middle Ages
The Middle Ages Resource Book, by Linda Honan, a middle school curriculum developed by the museum staff.
Check their calendar for workshops, shows, demonstrations, and other events.
Related reading: Higgins Armory Museum
Worcestor, Mass., is just half an hour from Boston. But that's a whole other road trip, which I'll save for another time.
---
Lunch on the way there
If you're looking for a healthy lunch stop, something different from the regular road fare, try the Alchemy Juice Bar in Hartford, CT for the best raw hummus wraps, smoothies, and homemade agave-sweetened desserts. This comfortable, family-owned café is about five minutes from route 84.