Every road trip is an opportunity to record your own geography, scrapbook your vacation, and diary your thoughts. Save paper souvenirs like admission ticket stubs, museum maps, hotel stationery, cafe menus, road maps, and the like, to illustrate your scrapbook. Include pressed flowers that you pick by the roadside and press flat in a travel guide (or whatever other books you keep in your car). Add drawings and photographs of the people you meet and the places you visit. Write down how you feel about them. Trace your route on a map in brightly colored markers or highlighters. Compute how many miles you have traveled and how long it took. Write a song about where you have been or about where you are going. Travel is a natural course in social studies and geography. In these ways you can add writing, reading, math, art, and music. Discussions of climate, terrain, and geological formations which have changed over time (canyon walls, mountains, bodies of water) add science to the experience.
---
About two and a half hours north of New York City is an historic seaport where you can go back in time and become a member of a 19th-century seafaring community. And there are tons of other things to do in the area!
Mystic Seaport: The Museum of America and the Sea has daily events and activities for all ages. Fun for kids includes playing 19th-century games, building a toy wooden boat, star gazing, and exploring the world's last wooden whale ship, the Charles W. Morgan. A full day will leave you wanting to come back.
The museum offers loads of educational programs with monthly homeschool classes on the third Tuesday of every month during the school year.
In mid-June, there is a Sea Music Festival, with local, national, and international performers.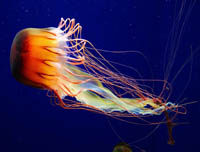 Just a stone's throw from the Seaport is Mystic Aquarium. This is one of the only aquariums where you can see a Beluga whale. The penguin exhibit is also memorable, and as is the hands-on experience at the Ray Touch Pool. New exhibits include the amazing world of jellyfish and brilliantly colored parrots native to Australia. You will need a full day for this place. Before you go, check out the feeding times and daily show schedule, so you can plan your day.



At the nearby Florence Griswold Museum , in Old Lyme, art, nature and history meet. Here you will find a collection of American Impressionism in a beautiful, natural setting that was home to one of America's most famous art colonies. Every Sunday afternoon, a hands-on art program (free with admission) invites all ages and skill levels to paint in the garden or by the river. Besides the museum, there are 11 acres to explore, as well as the 1917 Griswold House.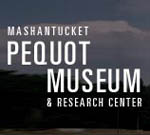 Fifteen minutes north in Mashantucket, adjacent to the casinos, is the Pequot Museum. (Both Mohegan Sun and Foxwoods Casinos have enormous children's arcades.) The Pequot Museum offers interactive exhibits that trace man's history back to the Ice Age. The collections include a children's library and an adult research library.




If you still have time left, take a drive along the Rhode Island/Connecticut coastline and discover delightful fish restaurants, quaint shops, and charming seaside strolls.